Make a choice of comfy and ornamental furniture for baby room. The furnishings should compliment the décor of your little sweat heart's room. If these articles are cozy and baby-friendly, your baby can enjoy a sound sleep. A few items like a crib, a changing table, a rocker or glider, a chest of drawers, a side table, and a toy box etc. are required in your baby room. Here are given some options for baby room furniture.
Baby Crib: cribs come in various styles like canopy, convertible, sleigh, rocking etc. You can choose any of cribs and match them according to the theme of your baby's room. Convertible baby cribs are becoming popular as they convert into toddlers' bed when your baby grows up. Always check safety standards of the crib.
Changing Table: Choose a comfortable and safe changing table for baby room. The table should have pad, guardrails and safety straps. If you are using changing table with no safety straps or pads, you can buy them separately and install them safely for the safety of your little baby.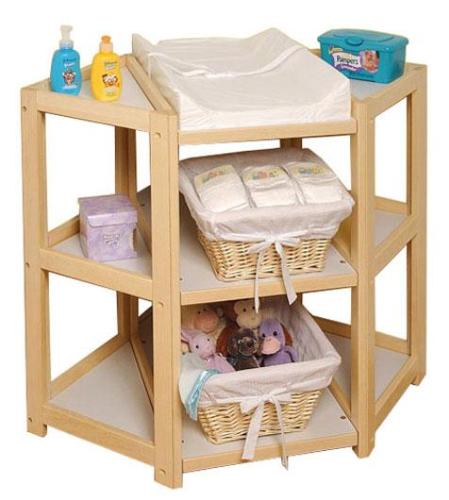 For detailed info on comfortable baby room furniture, click here. Visit us at www.GharExpert.com for Interior Decoration, Vastu Shastra Tips and Ideas